(423) 266-2333
219 Market St
Chattanooga TN 37402
Order Online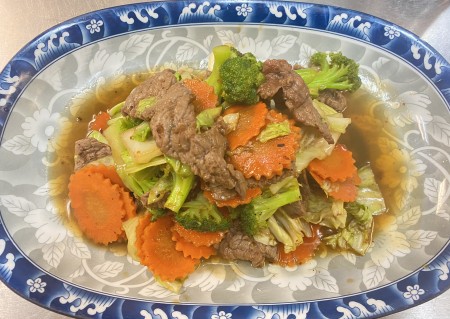 SUPER SUPREME D
Served on weekend. With broccoli, Napa cabbage, carrots, green cabbage, string beans in a light garlic sauce with your choice of meat..
---
0 customers SUPER SUPREME D! Leave a review to let us know what you think.
You may also like
See those other items from ENTREE DINNER.
---
Grilled chicken and steamed broccoli topped with peanut sauce and fried red onions.

Minced chicken with fresh ginger, red onions, scallions, carrots, and red bell peppers mixed in a lime dressing sauce and topped with peanuts.