(423) 266-2333
219 Market St
Chattanooga TN 37402
Order Online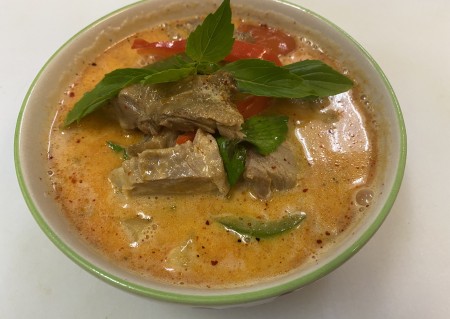 DUCK CURRY
Homemade duck with pineapple, tomato, bell peppers, and basil with a red curry sauce..
---
0 customers DUCK CURRY! Leave a review to let us know what you think.
You may also like
See those other items from HOUSE SPECIAL.
---
Lightly battered fried tilapia served with your choice of chili garlic sauce, black bean ginger sauce or lime dressing sauce served with jasmine rice.

Fried chicken, pineapple, and mandarin oranges with tangerine sauce.

Shrimp, scallops, musselsand squid stir fried with celery, onions, scallionsand egg in a curry sauce served with jasmine rice.